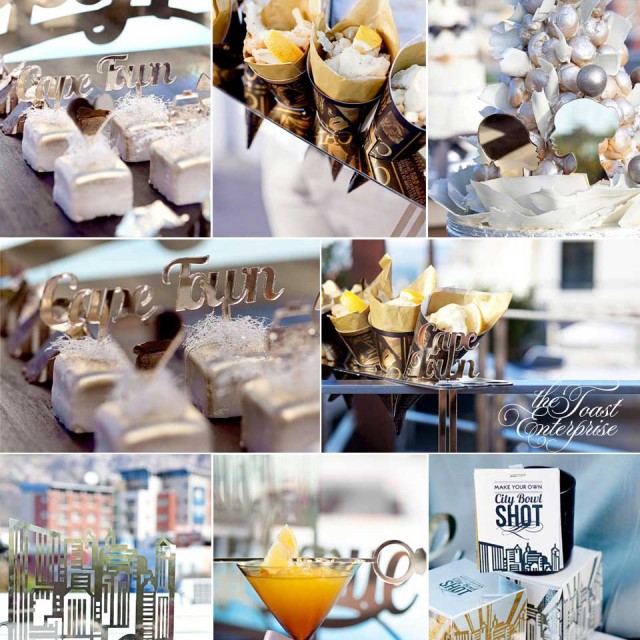 We recently designed the Corporate Identity for Dorpstreet Deli in Stellenbosch. Piet Marais ( previous chef for The Aleit group's Stir Foods) and Louise Veldhuizen  (Owner of Mila the Cakeshop), recently joined hands and culinary skills to open the Deli in the picturesque Avenue. Toast created the logo, outdoor sigange, designed the wooden engraved signages [...]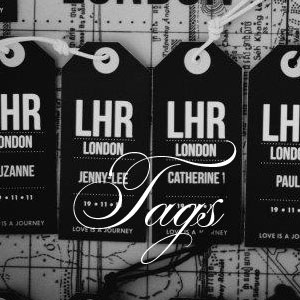 Food tags are informative and necessary at events as guests often want to know what is being served to them. These tags can be attached to platters, used as stickers on boxes, tied with string etc. Pizza Box stickers are very trendy!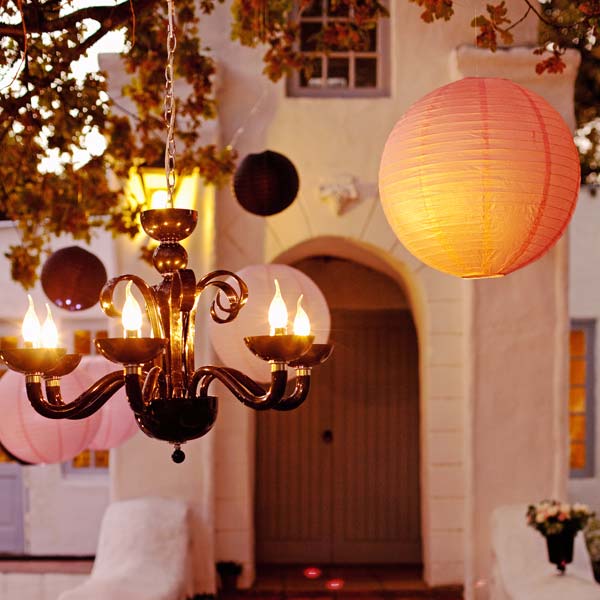 PRESS RELEASE – March 2011 The Toast Enterprise recently collaborated with The GELIEFT Bridal Couture brand (Teresa Joubert and Stephen van Eeden) to celebrate their first annual BIRTHDAY Shoot. The basic idea was to create a day where brides could wear their wedding gowns for ONE MORE DAY, our aim being that it would form [...]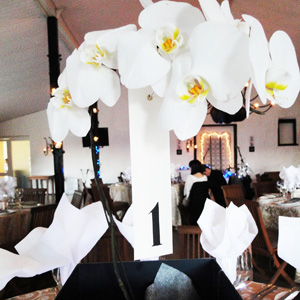 Tygerberg Children's Hospital celebrated their annual Glitterati Evening this year on the 6th of November – a glamorous evening whereby past and present contributions towards Childcare would be celebrated. The Evening was preceded by an Academic day of Excellence, where professors and doctors delivered speeches regarding their various fields of expertise. Toast had the honour [...]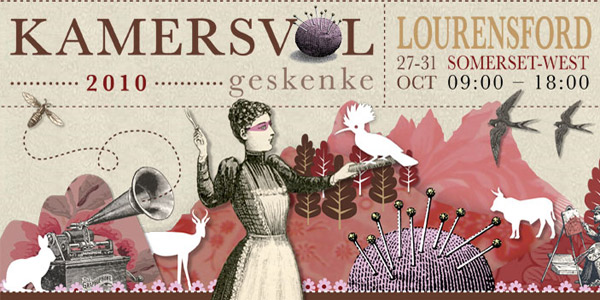 Today I drove to Lourensford Wine Estate where Kamers vol geskenke holds their annual festival. For those who are new to this brilliant concept, please read the write-up of Kamers on their website – I quote a description directly: Kamersvol Geskenke is a five day long inspirational and extraordinary happening of exclusive, hand made products, [...]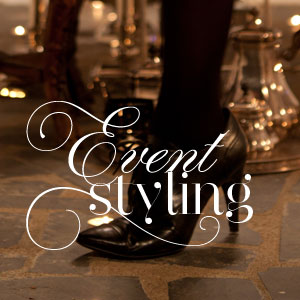 Toast can style and conceptualize ideas for your special event – styling, designer decor, gifting, menu's, event bookings, hiring of lanterns, parasols and other props… We can create a gorgeous look that suits your personality and style, and combining this with our expertise in food styling, stationery design and packaging, it can only be phenomenal. [...]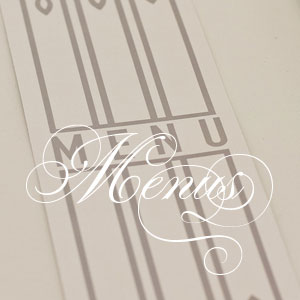 Menu" onclick="return TrackClick('Menu','..%2Fwp-content%2Fuploads%2F2010%2F10%2F73.jpg')"s are  key interfaces that display your brand, monogram or look & feel of your event or institution.We design and  conceptualize ways to display menu's in a new and innovative manner. We also love working with perspex, balsam wood, and other interesting textures to create a surprising look!